Search found 182 matches
by 1EyedJack

Fri Jan 09, 2015 1:51 pm
Forum: Telemark Talk Forum
Topic: XC Fun Fest
Replies: 4
Views: 3594
does that help?

CSM: 2-day 160km ski from Lachite to Gatineau, PQ
first weekend in February
everybody's a winner
i'm a westcoaster xcd'r, but that dh run looks like fun times on skinnies
http://csm-mcs.com/en/the-event/what-is-csm/
by 1EyedJack

Wed Dec 31, 2014 2:34 pm
Forum: Telemark Talk Forum
Replies: 22
Views: 14291
Guess what, I think she's ready to ski! https://fbcdn-sphotos-b-a.akamaihd.net/hphotos-ak-xpf1/v/t1.0-9/155506_117301158337020_2353480_n.jpg?oh=4626bd32489b54a6f2673d183bf4cf3a&oe=55360051&__gda__=1428667672_131960fd62d31df8e1c1f8ebe903c5be Is that a Penfield hoody? My first years were in Lima and ...
by 1EyedJack

Mon Dec 22, 2014 6:33 pm
Forum: Telemark Talk Forum
Topic: The Ski Lite / XCD thread
Replies: 784
Views: 287544
in the spirit of thread-drift, here's a pic of Rave'n Ron getting his due








by 1EyedJack

Sun Dec 21, 2014 2:08 pm
Forum: Telemark Talk Forum
Replies: 2
Views: 2806
I don't know about the cartridge difference between the Switchback and the X2. The significant difference between those binders is the pivot point has been moved back on the X2 -> more leverage.
by 1EyedJack

Tue Nov 04, 2014 3:19 pm
Forum: Telemark Talk Forum
Topic: Picture of the week
Replies: 265
Views: 166903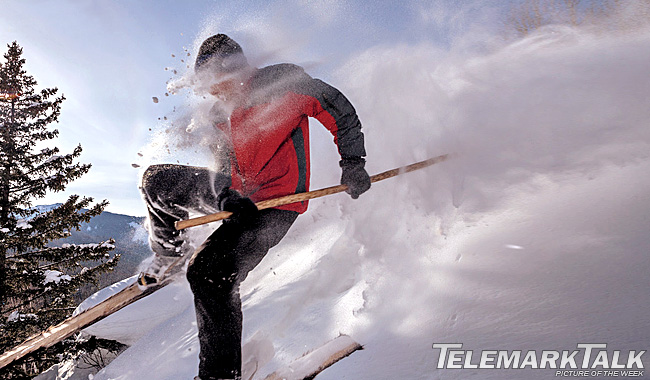 IF THERE WAS A VIDEO OF THIS, IN THE NEXT FEW SECONDS YOU WOULD WITNESS THE MAKING OF THE CLASSIC SITZMARK