I've got a pair of Switchbacks sitting just a couple of miles away that I can't get until tomorrow.
---

Rank: XCD KNIGHT

Posts: 1000
Joined: Wed Feb 11, 2015 11:25 am
Location: New Hampshire
Just in time for the RAIN!
---
That, too.

Forecast high for Wed starts with a... a... a... I can't say it. I'll spell it backwards: neves.
---

Rank: XCD Guide

Posts: 951
Joined: Sat Jan 11, 2014 4:36 pm
What's goin on Woodchuck, didn't the groundhog say 6 more weeks of winter.
---
wait, what?? am i reading that right, a "7" is the starting number??! as in, there is another number behind that, and not just that one??
here it's 40 today, and for the remaining 10 day forecast. rain for the next 2 days and off and on from there

i refuse to believe that it's over here...
---
It's pretty bad...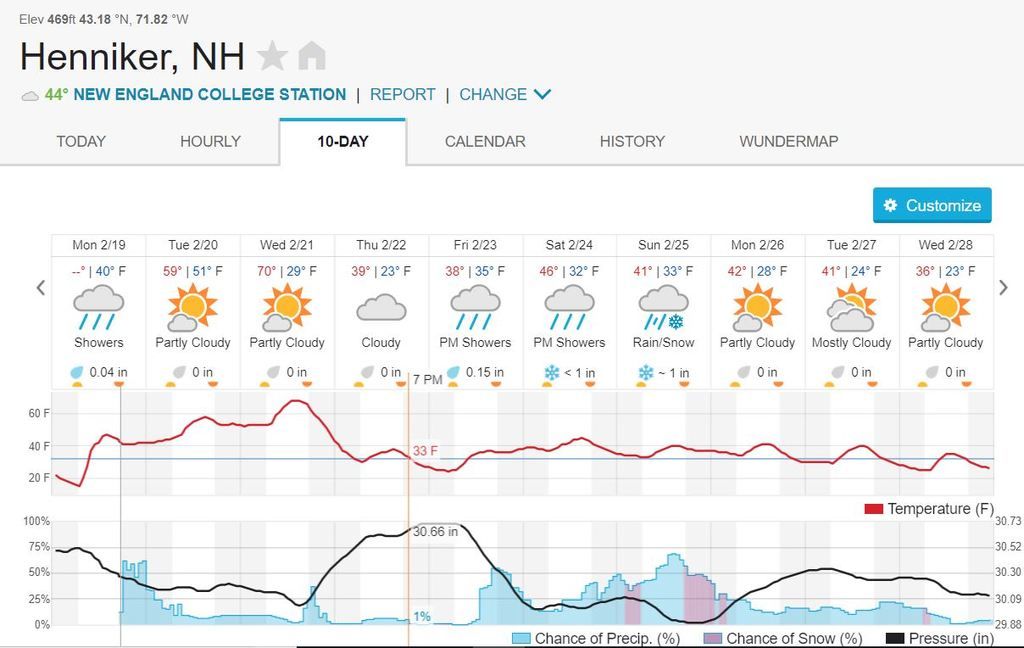 ---
dang.....that looks photoshopped....crazy.
---
We'll get more snow, and more cold. One week does not the rest of winter make.
---
---
Return to "Telemark Talk Forum"
Who is online
Users browsing this forum: Google Adsense [Bot] and 3 guests