XCD Enthusiast

Posts: 62
Joined: Tue Feb 19, 2019 10:01 pm
Location: Northwest Wyoming
Ski style: Skate on Groomed, 3 pin Off, Backcountry Tele
Favorite Skis: Fischer S-Bound 98 Off Trail, Voile V6 BC for Tele
Favorite boots: Currently skiing Alfa Skarvet, Alfa Greenland 75, Scarpa T2
Occupation: Retired
---
Awesome. Beautiful country.
---
XCD Guide

Posts: 789
Joined: Fri Feb 19, 2016 9:06 pm
Location: Oakland County, MI
Occupation: Construction Manager
Tom, I really enjoyed the video. You certainly have some wonderful local skiing. Please introduce our fellow forum member. He didn't really seem overly shy.
Glad you guys had such nice snow.
---
I think he yells his name near the end of the video:
Baaahb!!!
I didn't know today was "World Telemark Day" until yesterday. I was skiing at the area, and another telemarker told me about it -- turns out it's the 6th annual WTD.
https://www.telemarkskier.com/6th-annua ... -7th-2020/
---
XCD Enthusiast

Posts: 47
Joined: Thu Dec 26, 2013 12:03 pm
Location: Teton Valley
Ski style: free heel, touring to turning
Favorite Skis: Boundless, Rossy BC-125, Jaks, BD Converts......
Favorite boots: Alicos, Excursions, T-1's
Occupation: Retired
Indeed. Here's another shot of the intrepid videographer/director/film editor....etc etc. A big thank you to Tom for taking me here. That's Two Ocean Peak in the background right.
---
XCD Guide

Posts: 1334
Joined: Sat Jan 11, 2014 4:36 pm
No skiing for me today but I'm glad you guys got out. Nice spot.
---
Happy Belated World Telemark Day from Vermont!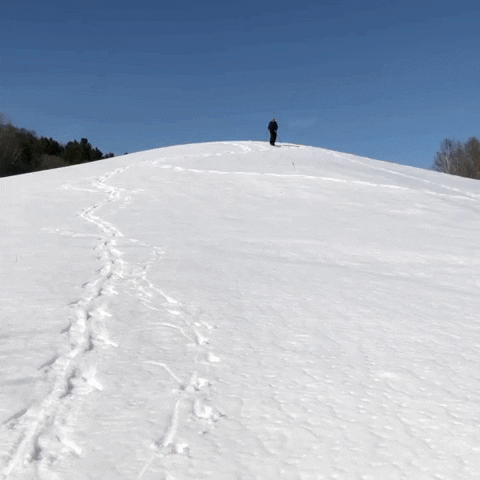 ---