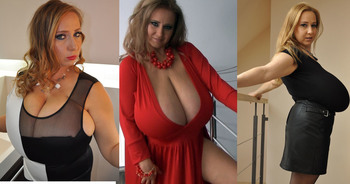 OldSchool predictions. 60 years from now ...
Jews are living and working in "Jew Zones" like they did in NYC in 1950. When Jews take vacations they go to Hymie-only resorts where everything is very, very kosher.
https://www.youtube.com/watch?v=wcra0-0Gu4U

Let's look at the future through a snow-ski lens. Shall we? It's 2080 and Vail is a Gentile-only ski area, Copper Mountain is Jew-only, and Aspen allows both Gentile and Jew. All 3 ski areas are XCd areas that allow alpine (fixed heel) skiers as long as the fixies mind their Ps and Qs. Helmets are not allowed. The Great-Gazoo look is taboo.
You are skiing at Aspen Mountain 60 years from now and you are watching 2 skiers ski down Bell Meadow. As they get closer you see that they are not "Spider Sabich" and "Bode Miller" racing down the hill. They are "Lilcliffy" and "Rodbelan" popping tight telemark turns on cross-country skis that are 210 cm long, 68 mm wide, straight, and have pointy tips.